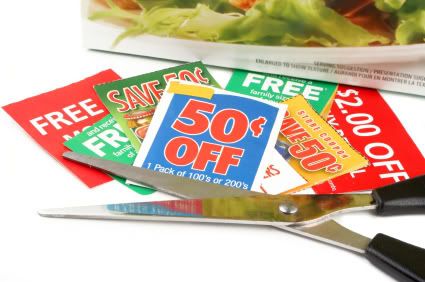 Sometimes I ask myself, "Is using coupons really worth it?" I'm usually thinking of all the time spent clipping coupons, getting my shopping lists together and then of course shopping. And it just makes me wonder somtimes.
And then I've had people ask me that very question, "Is it really worth it?". Occasionally I've even heard some very rude comments about "those people that waste their time couponing". So finally last week as I was thinking about this whole thing some more, I decided to crunch some numbers and see what I could learn. Here's what I discovered.
Between coupons and sales, this is what I saved each month on my grocery and household items for the first six months of the year.
Jan.: $551.47
Feb.: $624.50
March: $554.15
April: $410.34
May: $265.12
June: $405.28
Total Saved: $2810.86
Now say I was doing this as a job and wanted to see what my "pay" was based on the money I saved buy using coupons and shopping sales. There were 25 weeks in those first 6 months and say that I spent 10 hours each week clipping coupons, planning my shopping trips, and actually shopping. (And trust me, I'm pretty sure I spend NOWHERE near that amount of time!) I would still be making the equivalent of $11.24/hr.! (This is calculated from the amount I saved.)
Not only did I save $2,810.86 in those six months but I also got LOTS of grocery and household items for myself. Plus I was able to have fun sharing my stockpile with others.
So, the next time I have someone ask me, "Is couponing REALLY worth it?" I'm going to ask them if they think making $11/hr. by going shopping is worth it.
What do you think?