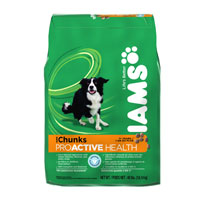 Rebates are a great way to save on things, providing you keep diligent records of what rebates you sent and when you sent them etc. Here's a rebate to get a free voucher coupon for Iams Cat or Dog food. This is a little bit of a different rebate because you first need to purchase a bag of dog/cat food to get the voucher for a free bag. However if you are already buying dog/cat food, it would probably be worth it. And remember, typically you can use coupons when you purchase the rebated item.
This rebate is good until 6/30/11 and it will take 6 to 8 weeks to receive the rebate check after you mail in the rebate form. Remember to read all the fine print to make sure you are mailing all the required things!
*
Iams Cat Food Rebate
*
Iams Dog Food Rebate
Thanks Cha-Ching on a Shoestring!